MeetUp on API's
Discover how API's will fundamentally change business models and the ecosystem for Banks and Fintechs. 
API's are booming whilst legislation (think PSD2) disrupts business models and allows new players to enter the market. In the FinTech and Banking world, the customer shift from traditional banking to internet and app based platforms transforms how financial services work.
As PSD2 opens up the banks, their information about bank accounts will be accessible through an API. Third Party Payment Services (TPP) can use these API's to build products and services on the vast amounts of data collected by the banks.
In this MeetUp, we will be discussing how API's will disrupt existing business models for Banks and Fintechs.
We will address questions such as… Will banks simply be reduced to databrokers? Will retail banks become more of a platform, having more in common with Facebook than traditional banking? Will these social platforms simply crush banks by building a superior platform and using the API's to have the data necessary? What opportunities lie ahead for Fintech start-ups?
_____________
18:00 Welcome drink
19:00 Global overview on APIs
>> BNP Paribas Fortis & Ingenico ePayments
19:30 Discover some FinTech cases
>> data.be, edebex, FinFlag, Ibanity, SlimPay, Twikey
20:00 Panel – Q&A
20:30 – 22:30 Eat, drink and greet
_____________
Our Speakers
_____________
Kindly Hosted by Transforma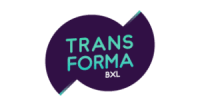 _____________
PRESENTATIONS
_____________
PICTURES